Environment´s information
Due to the proximity to the capital of Segovia this city is the immediate environment, the most important touristic core, especially when Segovia is recognized since 1985 as Humanity Heritage by UNESCO. Its Romanesque aqueduct, cathedral and alcazar are the most worth seeing monuments. Its gastronomy is of high quality and the leisure is guaranteed in the different fields along the year. Very close to the alcazar, below is the dodecagonal hermitage Vera Cruz that we also advise you to visit.
On the southeast of Palazuelos de Eresma is the village of La Granja de San Ildefonso with its palace and royal gardens that are one of the most important touristic places of the provinces. In San Ildefonso you will find many semi-palaces buildings built for some courtier of the Felipe V's court. Among the buildings the Royal Factory of Glass of la Granja is worth seeing. It is one of the best samples of industrial architecture of the XVIII century with a permanent exhibition in its National Center of Glass and other ones are dedicated to the art of crystal.
Palazuelos de Eresma
It is located in the foothills in the North of the Mountain Chain of Guadarrana in an area formed by a series of peaks whose top is at the peak PEñalara (2.430 m), separated by depressions where the rivers Eresma and Cambrones flow, and converge in the reservoir of Portón Alto. The term offers a big wealth as both natural and cultural: the half of the territory is ZEPA of the Natura Net 2000. The parish keeps the Romanesque tower and the temple is from the late Gothic with a Baroque altarpiece. Equally the mill of the Marquis of Arco stands out, nowadays is seat of the distilleries of Wisky Dyc. In the village of Quitapesares some remains of the palace Real Quinta given from Fernando VII to his wife at the beginning of the XIX century, are kept. The Bridge of las Merinas close to the reservoir of the Porton is also flashy, as well as the mill of Gamones.
Tours
River Eresma, Reservoir of Pontón Alto and Bridges Merines 4 km from the Green Route, Monumental Segovia, Royal Place of San Ildefonso- La Granja, Pine forests of Valsaín, Palace of Riofrío, Navacerrada and Cotos, Pedrazas, Cuellas, Ávila, Madrid, Valladolid, etc…
Activities
Hiking, Hiking, Horse Riding, Horse Trails, Canoeing, Golf, Tennis, Cycling, Fishing, Skiing, Ballooning, Gliding, Paintball, etc ...
WHERE TO GO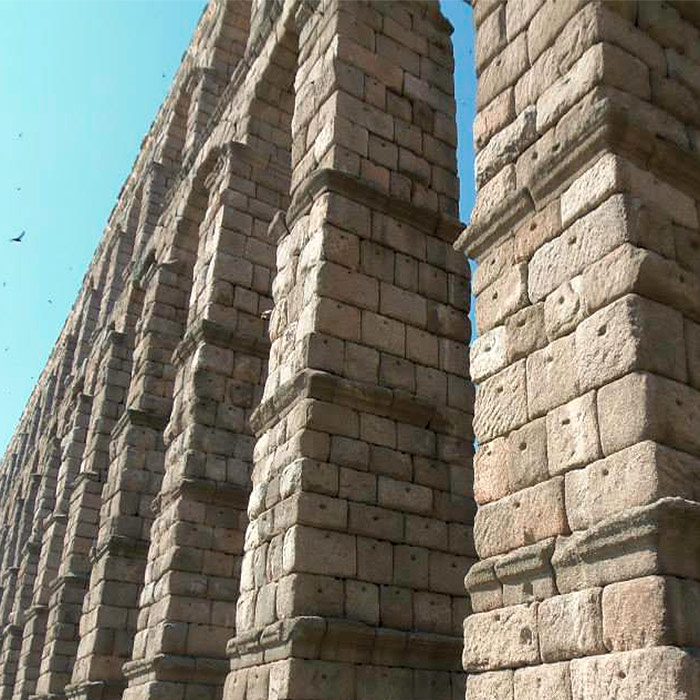 Acueducto Romano de Segovia
El Acueducto de Segovia es uno de los monumentos más significativos y mejor conservados de los que dejaron los romanos en la península ibérica. Se trata probablemente del símbolo más importante para l...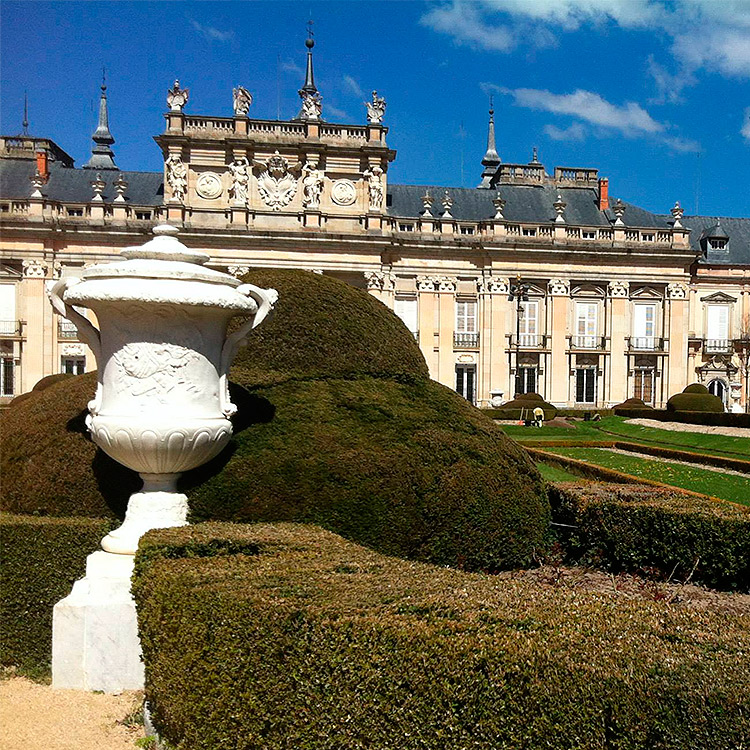 La Granja de San Ildefonso
Existe un lugar creado para el deleite de los sentidos, un microclima envuelto en granito, pinares y roble. El pequeño Versalles creado para deleite y solaz del primer Borbón de España en pleno Barroc...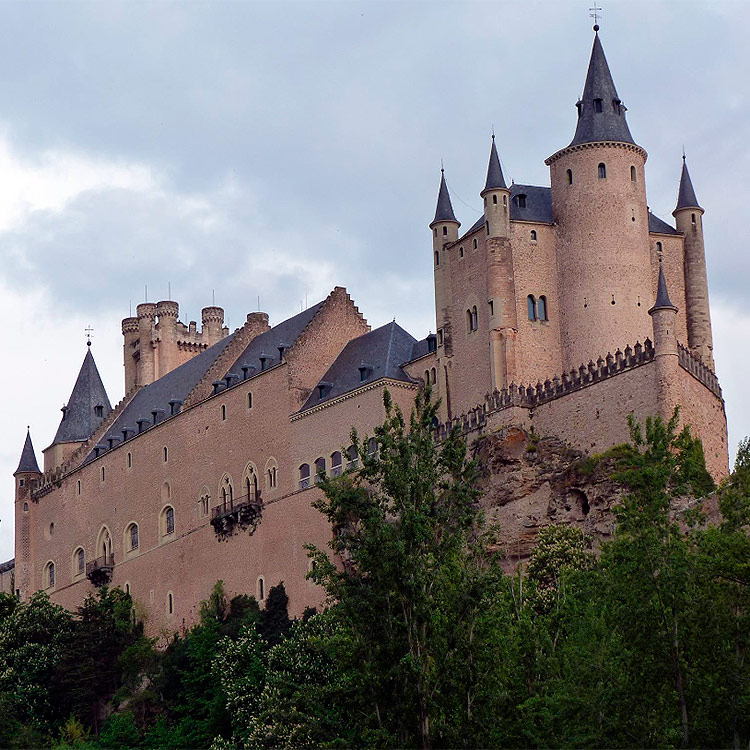 Alcázar de Segovia
El Alcázar de Segovia es uno de los monumentos más destacados de España, que se alza sobre un cerro en la confluencia de los ríos Eresma y Clamores. Construido entre los siglos XII y XVI, fue numerosa...
UPCOMING EVENTS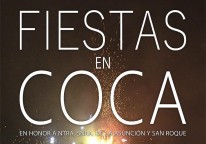 Fiestas en Coca
En Coca, del 14 al 19 de agosto
Fiesta en honor a Nuestra Señora de la Ansución y San Roque, fiesta grande de la localidad. Tradicionales encierros de toros, capeas, toros de fuego, fuegos artificiales y un largo etcétera de activid...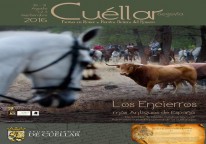 Fiesta de los Encierros
En Cuéllar, del 30 de agosto al 3 de septiembre
Los "Encierros de Cuéllar" están declarados de Interés Turístico Nacional y tienen lugar en la ciudad segoviana de Cuéllar. Están considerados los encierros más antiguos de España y comienzan el últim...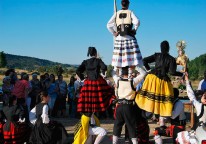 Romería de la Virgen de las Vegas
En Requijada, 6 de septiembre
Se celebra el primer domingo de septiembre. La Ermita de la Virgen de las Vegas, patrona de la Comunidad de Villa y Tierra de Pedraza, se alza sobre lo que fue un asentamiento romano y en el siglo IV ...