Nº Registro: CRA-40/355 Categoría: 3 estrellas
CRA-40/355
Postal Address: C / Melgar No. 5. 40 194. Palazuelos de Eresma.

The Cottage "Las Tuyas", is a detached house in the village of Palazuelos de Eresma, 5 km from the city of Segovia and another 5 kilometres of Royal Place of de San Ildefonso-La Granja, (Biosphere site) ideal to relax and enjoy nature inside and outside of it, at the foot of the Mountain Chain of Guadarrama (National Park) and the River Eresma and from which you can easily reach interesting places such as the city of Segovia, with unique monuments such as the city of Segovia, with monuments as unique as the Aqueduct, the Alcazar, the Cathedral and the set (World Heritage Site), the Royal Place of San Ildefonso-La Granja, with its palace and royal gardens, the mountain chain of Guadarrama, Peñalara, Navacerrada, World Globe, Dead Woman, pine forests and mountains of Valsain.

DISTRIBUTION

Interior:

* 4 rooms: (three double and one single bed 135cm width large and bathroom);The beds are fully prepared, with sheets, blankets and bedspread.
*3 full bathrooms, with a set of bath towels and sink per person.
*Full kitchen: hob, oven, fridge-freezer, washing machine, dish washer, pot, microwave, toaster, coffee machine, full silverware and table.
*Living-dining room with chimney, sofas, chairs and tables to eat and to play.
*TV, DVD/VIDEO, internet free wifi
*Central heating everywhere.
*Hot water

Outside:

Barbeque, garden of 1.200 m2 with furniture and with more than 30 trees of different kinds, orchard, vine and flowers and plants of different kinds.
Car parking within the property.

KIND:
Casa Rural
CAPACITY:
7
RENTAL:
full
LOCATION:
Population
PETS:
yes
DISABLED ACCESS: yes
EQUIPMENT AND SERVICES
Indoor kit
Heating, Fireplace, DVD/video, Internet, Pets, WIFI
Outdoor kit
Parking, Barbecue, Garden, Disabled people, Garden furniture
-The cottage LAS TUYAS has a useful surface of 1600 m2, everything on the ground floor, that is surrounded by a garden of about 1100 m2, with more than 30 trees from Arizona and plants with flowers. Besides, you can park inside the farm.
-All the rooms are on the ground floor so it is very comfortable for any kind of people and ages.
 
WHERE TO GO
Acueducto Romano de Segovia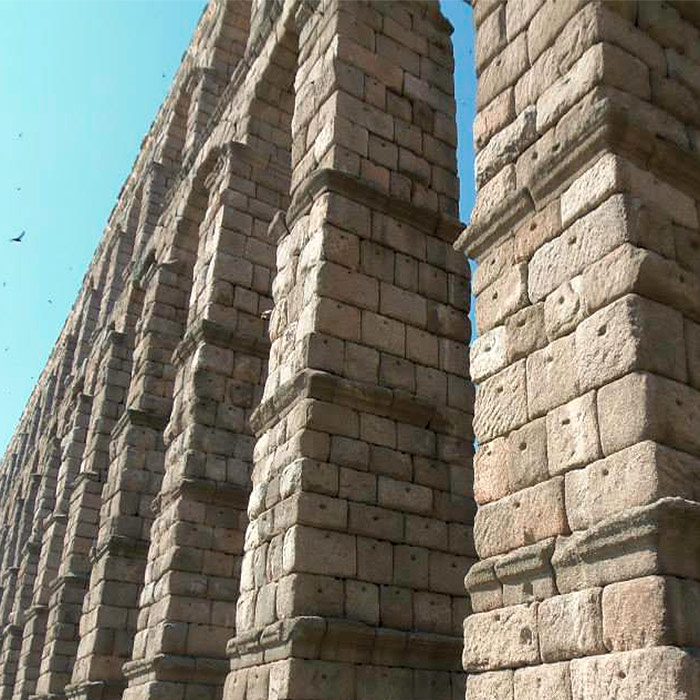 The Aqueduct of Segovia is one of the most significant and best preserved of those that the Romans left in the Iberian Peninsula. It is probably the most important symbol to the people of Segovia.
La Granja de San Ildefonso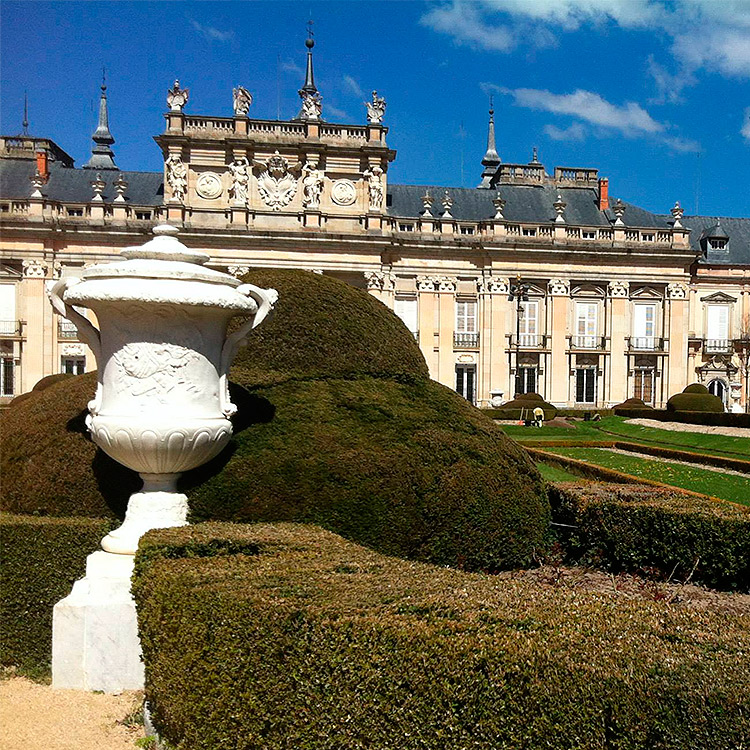 There is a place created to delight the senses, a microclimate wrapped in granite, pine and oak. Little Versailles created to delight and solace of the first Bourbon of Spain in the Baroque and it is ...
Alcázar de Segovia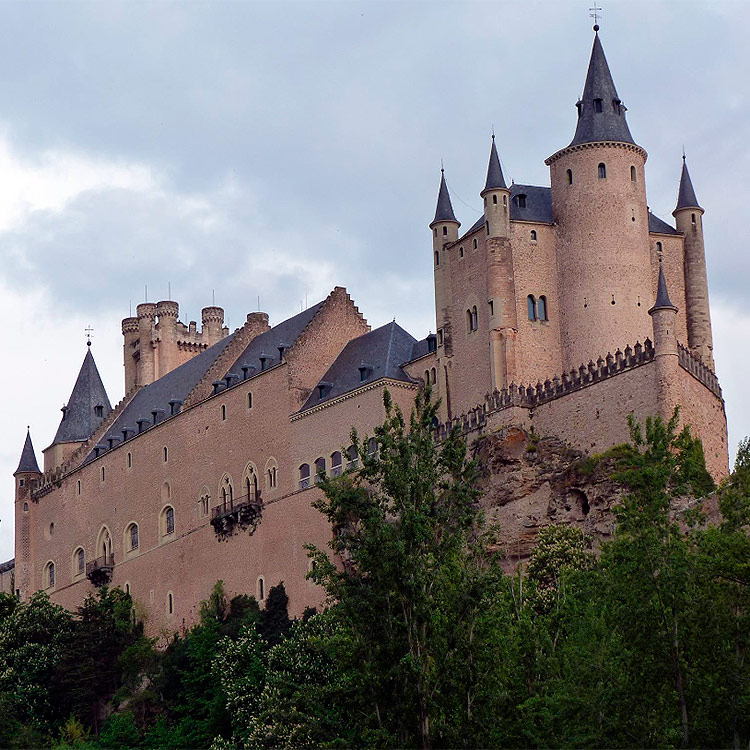 The Alcazar of Segovia is one of the most prominent monuments in Spain, which is rise on a hill at the confluence of the rivers Eresma and Clamores. Built between the twelfth and sixteenth centuries, ...
UPCOMING EVENTS
VII Vuelta Jardines de La Granja
En La Granja de San Ildefonso, 22 de enero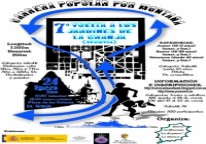 Carrera popular de montaña 2015 - Salida desde la Plaza de los Dolores La Vuelta a los Jardines de La Granja es una de las primeras carreras que dan la bienvenida al nuevo año en un marco incomparable...
Misa Mozárabe
En La Granja de San Ildefonso, 23 de enero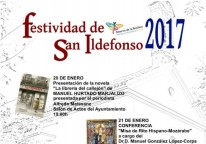 El 21 de enero de 2017 hay una conferencia sobre la Misa de Rito Hispano-Mozárabe, y el 23 puede asistirse a tal tipo de Misa que era la que existía en toda la España Cristiana como hasta su derogació...
Concurso de Tapas Judión de La Granja
En Real Sitio de San Ildefonso, del 10 al 19 de febrero
Un año más 24 establecimientos de La Granja y Valsaín ofrecerán una apetitosa tapa cuyo ingrediente principal es el "Judión de La Granja" por tan sólo 1,50€. Como novedad, este año, el concurso tendrá...
ENVIRONMENT´S INFORMATION
Palazuelos de Eresma
It is located in the foothills in the North of the Mountain Chain of Guadarrana in an area formed by a series of peaks whose top is at the peak PEñalara (2.430 m), separated by depressions where the rivers Eresma and Cambrones flow, and converge in the reservoir of Portón Alto. The term offers a big wealth as both natural and cultural: the half of the territory is ZEPA of the Natura Net 2000. The parish keeps the Romanesque tower and the temple is from the late Gothic with a Baroque altarpiece. Equally the mill of the Marquis of Arco stands out, nowadays is seat of the distilleries of Wisky Dyc. In the village of Quitapesares some remains of the palace Real Quinta given from Fernando VII to his wife at the beginning of the XIX century, are kept. The Bridge of las Merinas close to the reservoir of the Porton is also flashy, as well as the mill of Gamones.
Tours
River Eresma, Reservoir of Pontón Alto and Bridges Merines 4 km from the Green Route, Monumental Segovia, Royal Place of San Ildefonso- La Granja, Pine forests of Valsaín, Palace of Riofrío, Navacerrada and Cotos, Pedrazas, Cuellas, Ávila, Madrid, Valladolid, etc…
Activities
Hiking, Hiking, Horse Riding, Horse Trails, Canoeing, Golf, Tennis, Cycling, Fishing, Skiing, Ballooning, Gliding, Paintball, etc ...